Hello ladies:)
If you have a pair of wedges, that you mean is
to "old fashion"
, you can still make an
ultra modern wedges
out of them, just by using an
grey/mirror isolating tape
that you can buy in any building materials store.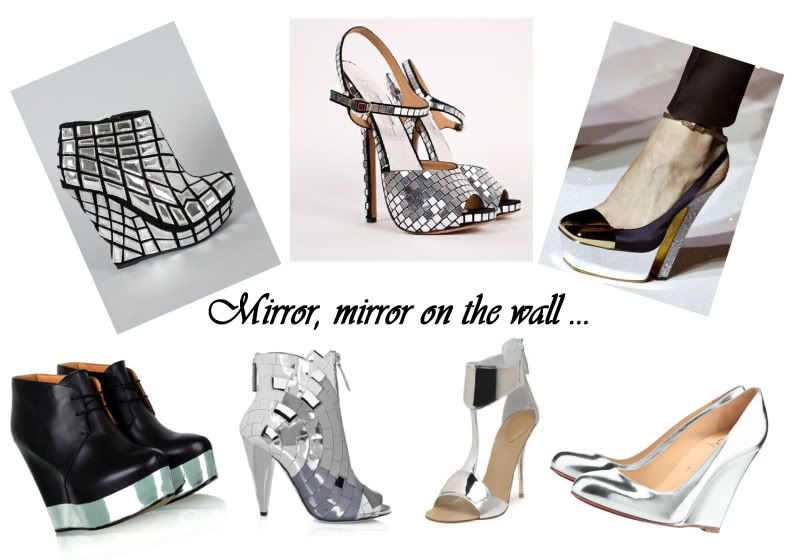 Some inspiration?:)
You should ask for grey/mirror reflector isolation tape that should be used for isolating of water-pipes underground from freezing.
I was so lucky to find one at home (in my boyfriends toolbox), so it went very fast this evening and I maid a pair of my old
cork wedges from H&M in to a pair of fancy mirror sandals:)
I tried to make some step by step explanation in photos.So I hope you understand the way it was made:)

By using the edge of your nail you can press in carefully the end of tape between shoe sole, and
it will look more precisely:)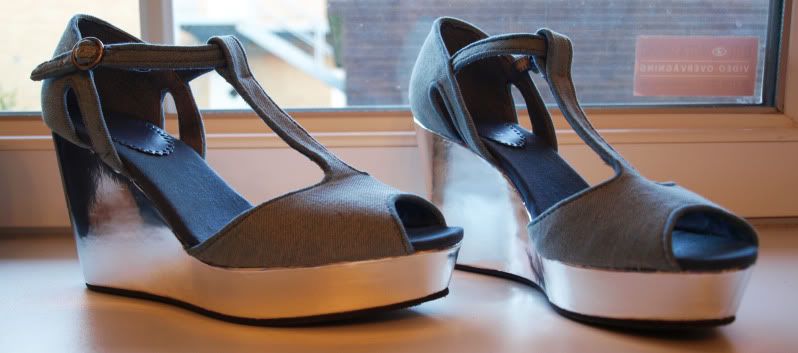 Happy wearing!:)
Follow my blog on bloglovin&GF.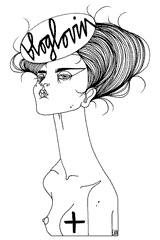 Thank you for reading my blog dolls!
Have a great day!:)

Hugs
Yelena